We sent our dancers to Toronto for a once-in-a-lifetime opportunity to take master classes with some of the best teachers in Canada! Here's a little sneak-peak into what our students and parent volunteers got to experience in Toronto.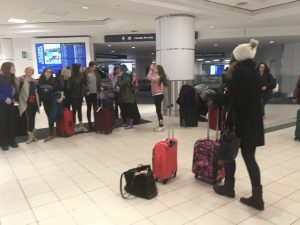 DAY ONE: After a plane ride from Kelowna to Toronto the girls settled into their hotel rooms shortly after their arrival to the big, beautiful city. They then got to take their first master class, as well as perform for the faculty in one of Canada's National Ballet School's studios with Roberto Campanella, Artistic Director of ProArteDanza in Toronto. (Roberto Campanella pictured below)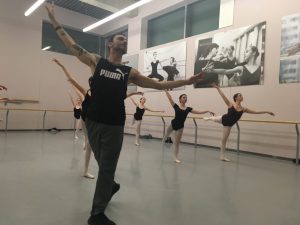 DAY TWO: The next day, they all took a modern technique class, and performed their pieces at the School of Toronto Dance Theatre with core faculty member: Rosemary James. Afterwards, the girls got to take a trip to the well-known Shoe Room at the National Ballet School where some of them bought pointe shoes, bodysuits, and ballet shoes as well as receiving an NBS lanyard and pointe shoe bag courtesy of the Shoe Room. After a nice lunch at Toronto's Eaton Centre, our students and parent volunteers, as well as Mission Dance Centre's Artistic Director: Tanya Vadurova-Bakala, all took the subway over to Randolph Academy where our students were fortunate enough to take 2 classes with the faculty! First they had a jazzy start with a musical theatre workshop, followed by an excellent modern/contemporary class that all the girls loved. (Randolph Academy pictured below)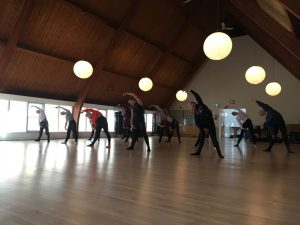 DAY THREE: Day three started with a fantastic and deluxe breakfast, along with every other morning we had staying at our beautiful hotel for the duration of the trip, but after that we packed up our flamenco shoes and  headed off to Toronto's premier Flamenco company: Compania Carmen Romero to attend a workshop with the Artistic Director: Carmen Romero and to show her our own flamenco dances: Farucca and Toreador. Our next stop after a quick lunch was Centennial College's Front and Dance Academy where our students had three master classes of ballet, contemporary, and jazz which were conducted by John Ottmann and Celestine Eagle, who we also performed all of our pieces for. Followed by this fun-packed evening, everyone got a free evening to explore Toronto, check out the Eaton Centre, or just relax in the comfortable hotel with their friends and our great parent volunteers.
DAY FOUR: On our last day of workshops and master classes there was a great day in store for the dancers. We got to spend the day at George Brown College/Canada's Ballet Jorgen taking many classes like: ballet, pointe class, repertoire, and contemporary class with incredible master teacher and an ex National Ballet of Canada soloist Cindy Macedo. After such a great day, it only got better when everyone on the trip had the pleasure of going to see The National Ballet of Canada's performance "Apollo & Night & The Sea Above, The Sky Below & Paquita" at the Four Seasons Centre for the performing Arts. (Four Seasons Centre pictured left, George Brown College/Canada's Ballet Jorgen pictured right)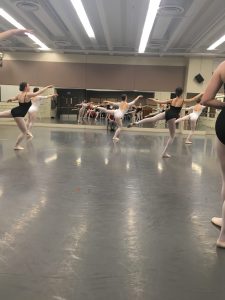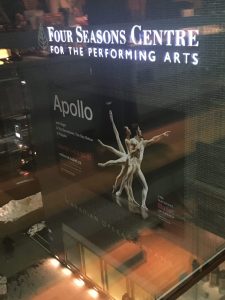 DAY FIVE: The week spent in Toronto was most definitely one to remember, and one that brought all of the students a once in a lifetime experience filled with so much culture and happiness, and even gave some students the chance to be spotted for summer intensives and full-year program recommendations by the master teachers we had the honour of being trained by as well as dancing for. Even though all of the dancers didn't want to go back home quite yet they all had amazing experiences to bring home, and great lessons from the best teachers in all of Toronto. From the feedback from the dancers and our lovely volunteers who came on this trip and the praise it received, lets just say this won't be the last time we do something like this! (Mission Dance Centre students Alexx Vo and Annette Bakala pictured below on the Toronto Transit Commission)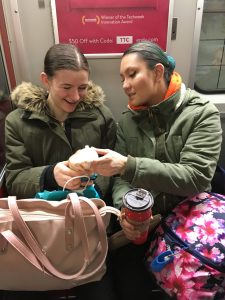 https://missiondancecentre.com/wp-content/uploads/2018/09/toronto-2.jpg
1500
2000
Annette Bakala
http://missiondancecentre.com/wp-content/uploads/2017/12/MDC-Logo-large-e1512686789814.png
Annette Bakala
2018-09-27 23:42:13
2019-06-25 02:57:51
Sending our Dancer's to Toronto