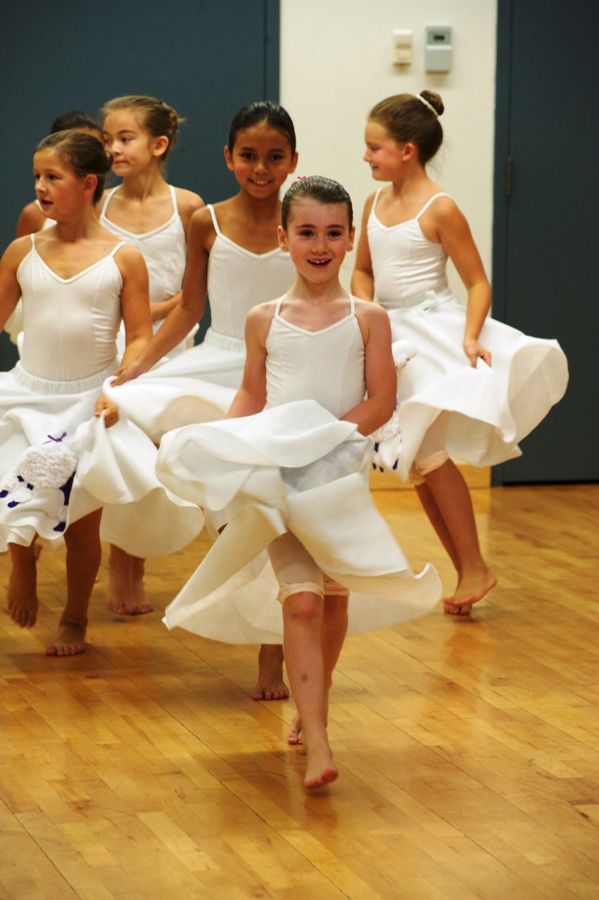 Pre Professional Novice 1
&

2 Class Schedule
Students in this level are still working on all the basic ballet and general dance steps from the previous level with more emphasis on learning about rotation and which muscles are responsible for that. Easy to remember introductory stretching exercises are repeated weekly and students are encouraged to practice at home once correctness of execution has been confirmed during class time. More technical requirements come to play in this level so that clean execution of basic ballet steps are now possible. Arms and the many pathways and positions are explored and taught from the basic classical ballet technique. More names of positions are learned as students learn to recognize steps by name and students are able to execute without being shown the actual movement of the step, once previously already learned. The co-ordination of arms and legs is also practiced.
In the second half of the year students in this level are introduced to barre work which prepares them for the higher levels of ballet technique for the upcoming years. More emphasis is put on orientation of body directions within the given space. Students become aware of not only their own angles and shapes of body positions and movements but also the physical space in between them and their dance peers. This allows them to dance comfortably and confidently in group numbers in the studio and on stage. Students in this level are asked to practice dance combinations at home so that come performance time each student is confident with the memory of dance sequences during a stage performance.
All students who successfully pass the assessment into the Novice level program automatically are accepted into MDC's annual Nutcracker production. These young dancers are often selected to dance in as many as 2-5 different roles, depending on their ability to learn and retain sequences of steps, execute cleanly and musically, and to present the character of their role with confidence.
Students of the Novice A level also learn different styles of dance such as modern and flamenco. At times they will enjoy guest teachers popping in to teach them something new and different.   Near the end of the school year each dancer is watched by MDC staff on "assessment day". Students dance a series of learned and unseen steps or combinations in order to evaluate and solidify their progress and to confirm their level for the upcoming year and parents are informed of the next recommended level for summer school and fall.
With all levels at MDC, Novice level students get first right of refusal before new students are accepted into the program, providing their progress was to the satisfaction of the MDC staff.
This dance program is available for ages 6 to 8 years of age.
Ballet Classes
Monday 3:15-4:15
Tuesday 3:15-4:00
Modern & Flamenco
Tuesday 4:00 to 4:45
Rehearsals
Monday 4:15 to 5:00
Saturday TBA
Dress Code
White Body Suit
Ballet Pink Tights
Canvas Ballet Shoes
Hair Pulled Into Ballet Bun, No Bangs Allowed
No Headbands or Jewelry