Mission Dance Company's Swan Lake
&

Giselle – Okanagan Regional Tour Tickets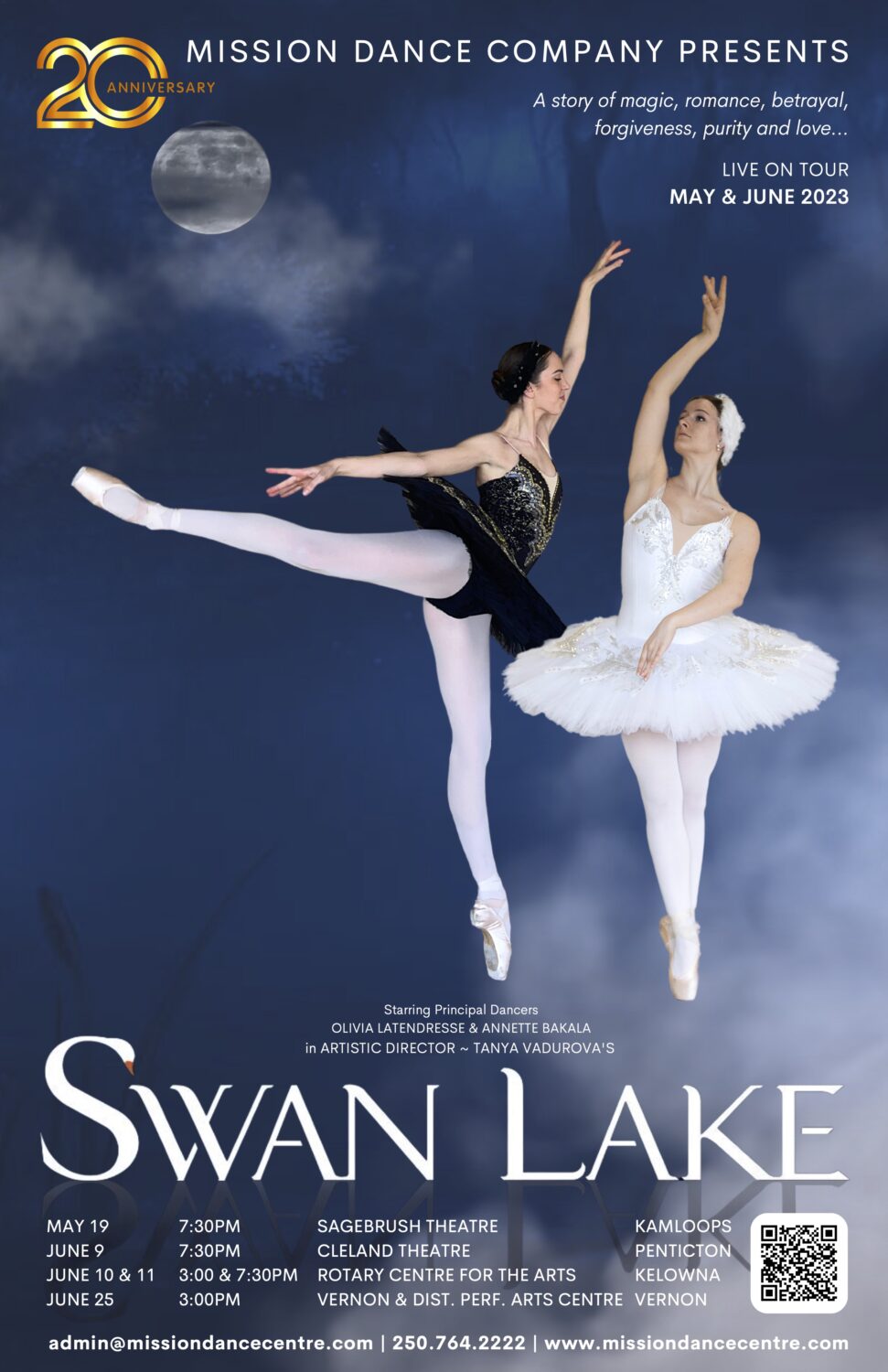 Celebrating its 20th Anniversary year, Mission Dance Company is proud to present a double bill of the classical ballets 'Swan Lake' and 'Giselle' starring Principal Dancer, Olivia Latendresse, and special guest artist, Annette Bakala.
This double bill of "Giselle" and "Swan Lake" promises to be dramatic and breathtaking!
The renditions of these two very well known story ballets feature powerful female lead roles requiring the performance skills of not only classical ballet technique but also of mime acting displaying opposing many layered qualities of good and evil characters.
We welcome you to join us on our Okanagan Regional Tour this May & June 2023 for this 'must see' presentation and help us bring the magic, romance, and love of these epic ballets to life.
Get Tickets down below!
Swan Lake- KAMLOOPS- Sagebrush Theatre May 19th 7:30 PM
Swan Lake
&

Giselle – KELOWNA – Rotary Centre for the arts June 10

&

11th 3:00 PM

&

7:30 PM
Swan Lake
&

Giselle – VERNON – Vernon

&

District Performing Arts Centre June 25th 3:00 PM